An equal world is an enabled world.
Individually, we're all responsible for our own thoughts and actions - all day, every day. We can actively choose to challenge stereotypes, fight bias, broaden perceptions, improve situations and celebrate women's achievements. Collectively, each one of us can help create a gender equal world. Let's all be #EachforEqual. Learn more. 
Women in science – podcast series
In this episode, Dr Kirsty Short speaks to Professor Neena Mitter. Prof Mitter has been involved in molecular biology and biotechnology in Australia and India for over 20 years. Her scientific journey began as an agricultural scientist in India, where she learned first-hand the significance of agriculture in shaping the world, economically, socially, environmentally and politically.
 
Career achievements by QAAFI agricultural researchers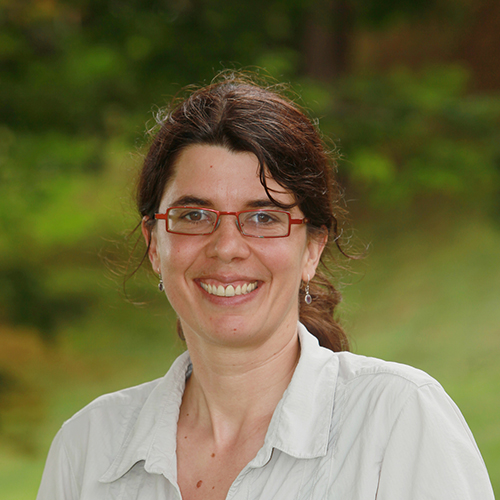 Dr Karine Chenu
Karine is passionate about understanding how plants can adapt to their environments. She loves working with motivated students and integrate new knowledge into crop models. A better understanding of plant response to their environment can help us understand why some genotypes perform well in some environments while performing poorly in others. Modelling then allows us to integrate this information to simulate how different genotypes grown under different management practices perform in production environments. There are a lot to gain with such an approach and this links with genetics, genomics and breeding. "Integrating the insights of different disciplines to assist crop improvement is fascinating", she says, adding "I hope more young people will consider a career in this area, as it can be really rewarding."  View Karine's research profile here.
---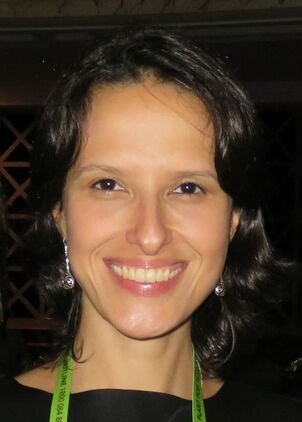 Dr Lilia Costa Carvalhais
I am driven by a curiosity to understand the overwhelming complexity of the biological world and how we can use it to solve problems of our time. I find especially intriguing all the invisible interactions between plant and microbes. I investigate the drivers of these interactions and aim to address major societal challenges, like food security. Currently, I study the biology, distribution and epidemiology of banana diseases to: 1) develop molecular diagnostic assays to prevent new incursions and further spread, and 2) identify the best management strategies. Diseases include banana Fusarium wilt, banana wilt associated phytoplasma (BWAP), Black Sigatoka, Eumusae leaf spot, Moko (Bugtok), banana blood disease, Xanthomonas wilt and Freckle. View Lilia's profile here. 
---


Assoc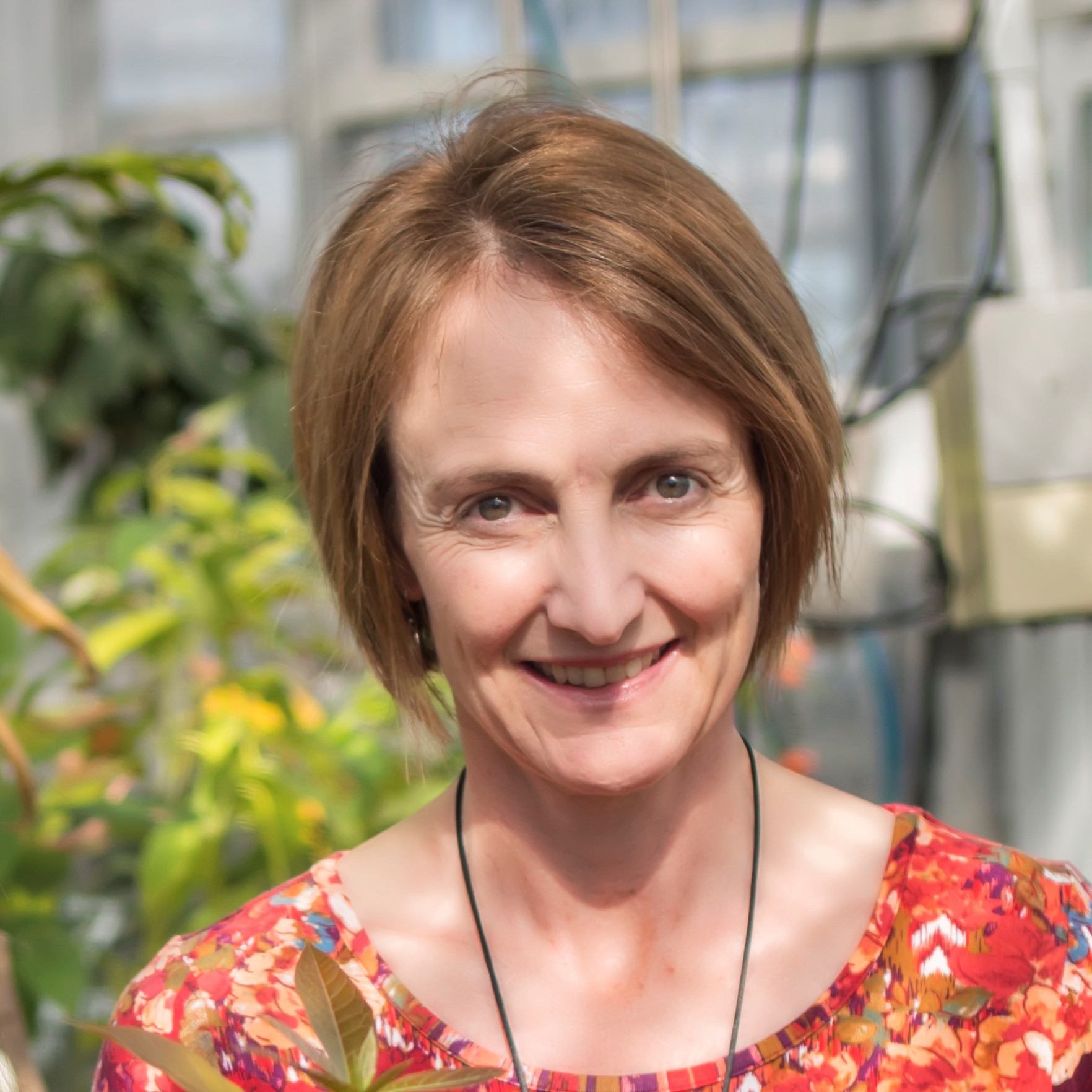 iate Professor Liz Dann
Liz's goal is to increase the productivity and quality of tropical and sub-tropical crops through improved management of diseases.  She works closely with the horticultural industry and growers to identify the constraints to quality and productivity, and undertakes targeted, collaborative research activity to develop new and improved products and methodologies which may be easily implemented into existing farm management operations. She takes a holistic approach and actively promotes "best practice" principles for more sustainable production of our horticultural food crops. View Liz's research profile here. 
---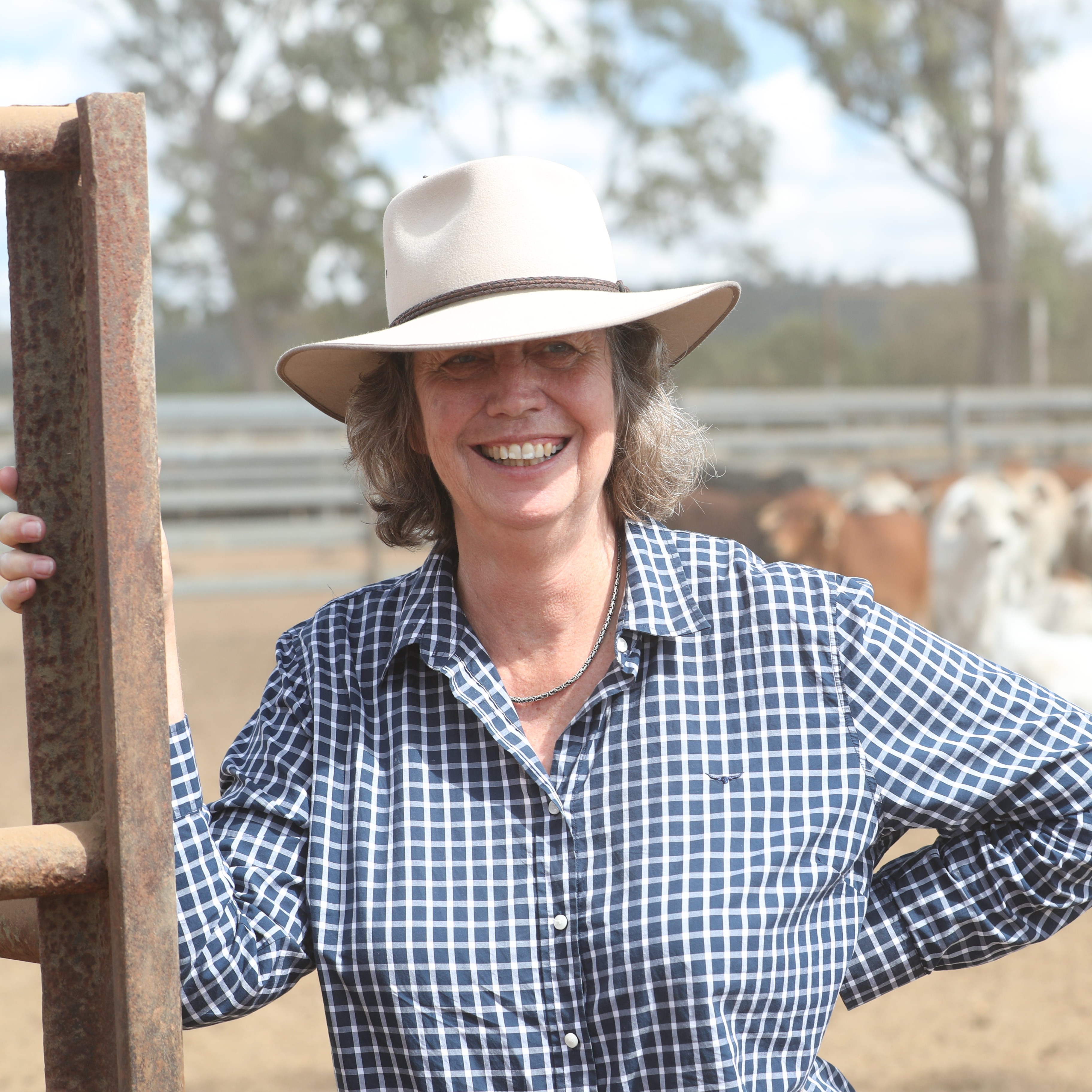 Associate Professor Mary Fletcher
Mary's passion is the application of analytical chemistry to assist agricultural industries particularly northern livestock industries, but also diverse industries from grain production to honey. Her research investigates the effects of toxins of poisonous plants and fungi on animal production, food safety and trade. Currently she is leading a Meat and Livestock Australia funded project to manage the adverse effects of Pimelea, a native pasture plant which causes cattle deaths in western Queensland. View Mary's research profile here. 
---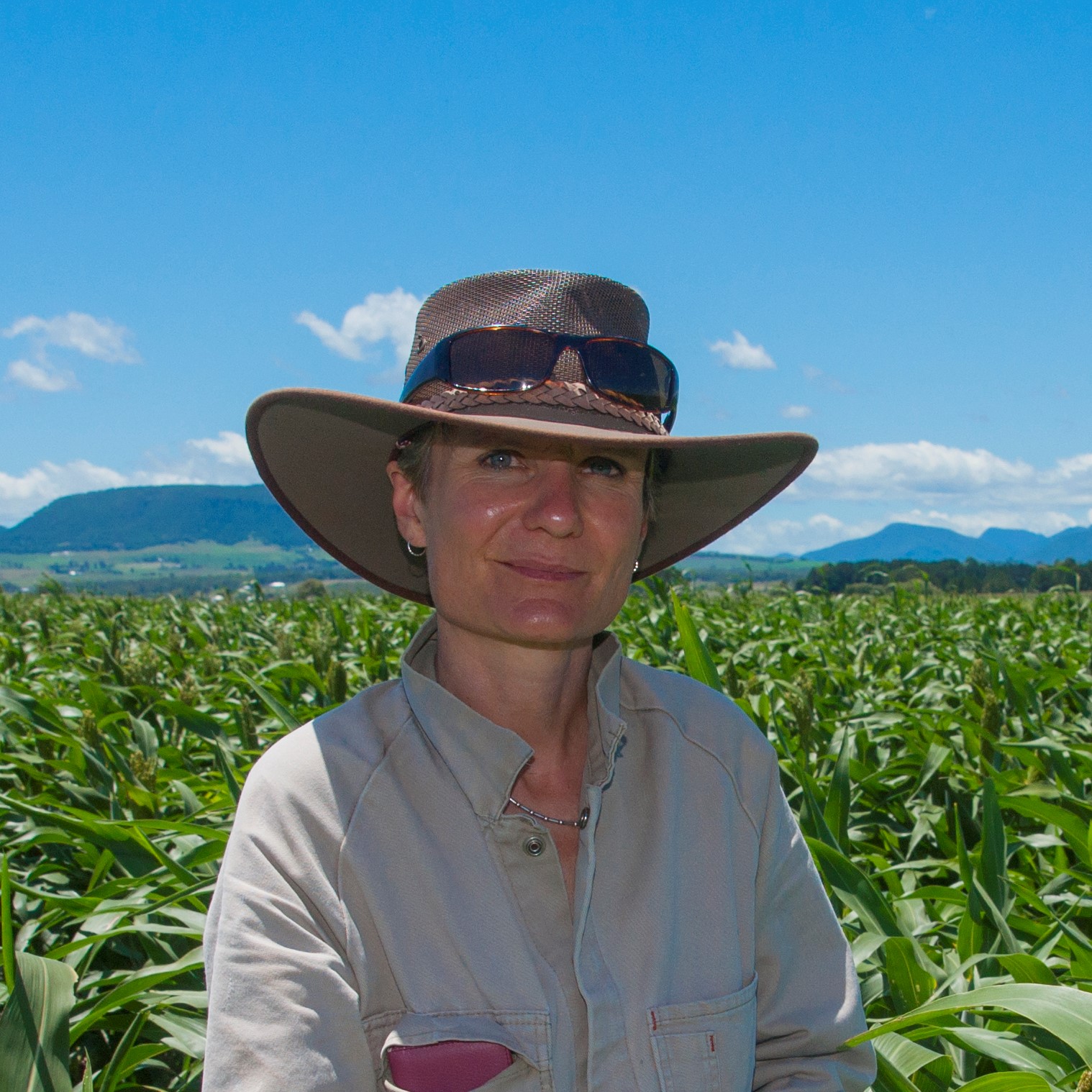 ​Dr Barbara George-Jaeggli
Barbara's work in cereal crop physiology helps plant breeders better understand traits that lead to higher and more sustainable grain yields. Apart from improving the efficiency with which crops use water for their growth, Barbara is currently also trying to find out what leads to improved photosynthetic capacity, or the efficiency with which crops use light; the other essential ingredient for plant growth. Not only does that considerably increase the speed with which breeders can assess their lines, but it also gives them valuable information about plant characteristics that is invisible to the human eye. View Barbara's research profile here.
---


Dr Natasha Hungerford
Natasha's research interests focus on natural toxins of plant origin, which can present as residues in agricultural goods, which can impact on livestock and human consumers. Remedies are being sought to mitigate detrimental effects on cattle who consume native Pimelea plant species in pastures and LC-MS technologies are used to assess toxin levels and evaluate different strategies to enable toxin breakdown.  Further interests include the occurrence of natural toxins in honey, which originate from diverse floral sources, and the evaluation of honey for any environmental contaminants, and levels of trace elements and minerals. View Natasha's research profile here.
---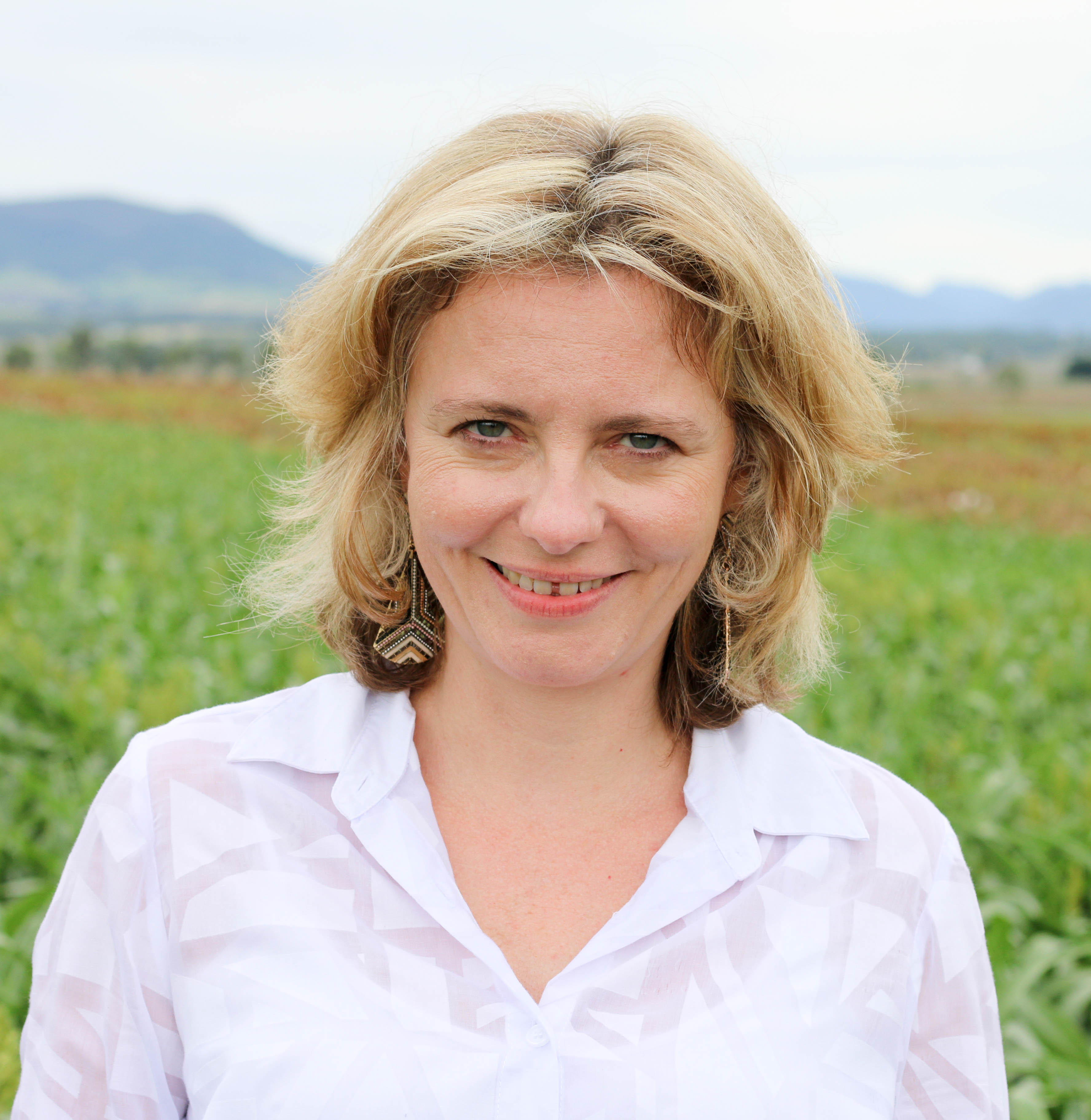 Dr Emma Mace
Emma's research interest is in the development and application of innovation genomics tools to support plant breeding programs, with a particularly focus on the grain crop sorghum. Emma is involved in a range of projects to increase the rate of genetic gain in sorghum improvement programs both in Australia and internationally, through work in Ethiopia funded by The Bill and Melinda gates Foundation. Emma's other passion is mentoring women scientists and she has recently become a mentor for the Australia Awards Women's Leadership Initiative. View Emma's research profile here.
---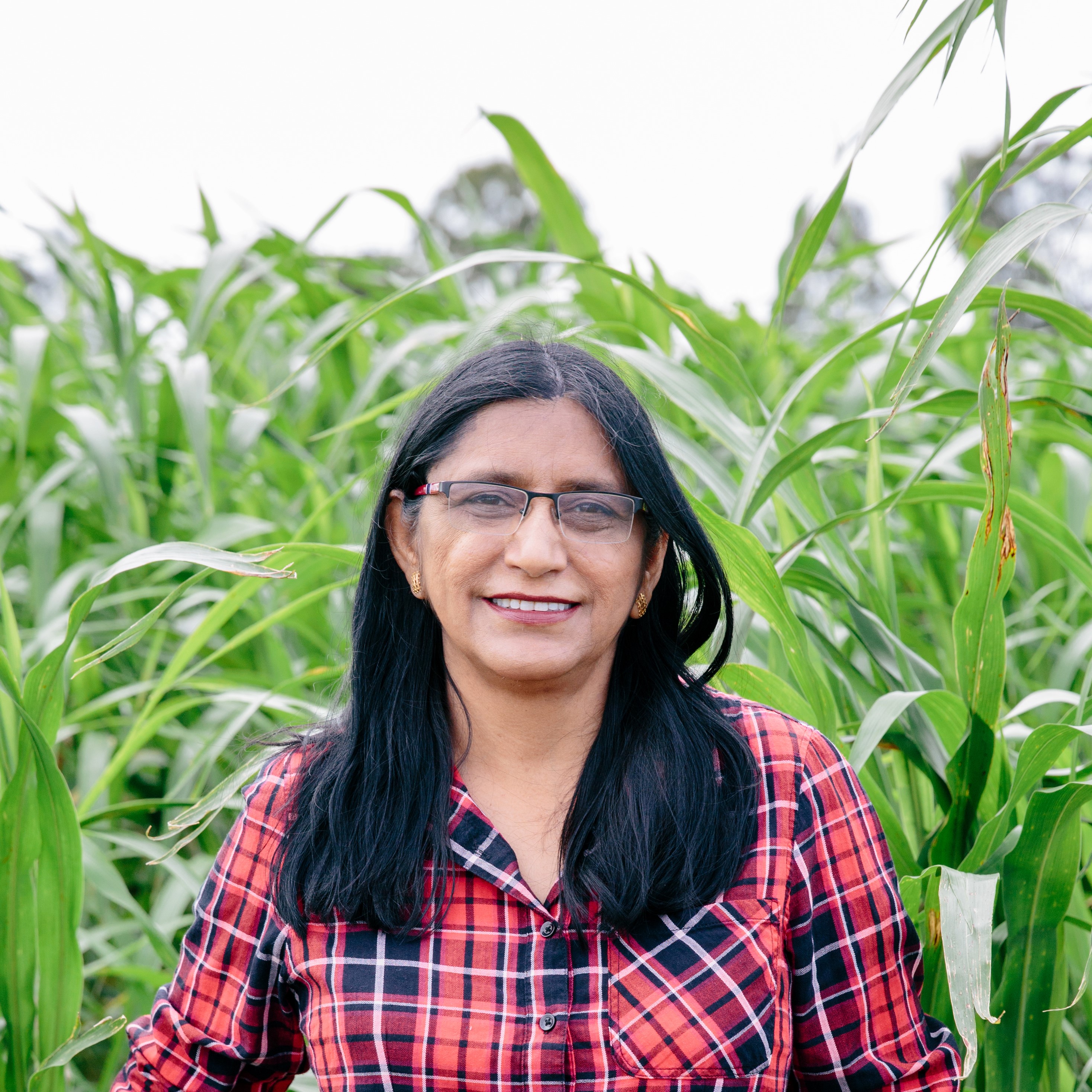 Professor Neena Mitter
Neena leads an impactful research group to deliver global innovations, namely 'DsRNA based BioClay spray for crop protection' and 'Clonal propagation of avocado using plant stem cells'. These are ground breaking platform technologies impacting agricultural production, environmental sustainability and socio-economic dynamics of farming community. With increased scrutiny on use of chemicals as crop and animal disease control agents; Prof Mitter is focussed is on developing clean technologies for the agriculture of tomorrow. View Neena's research profile here.
---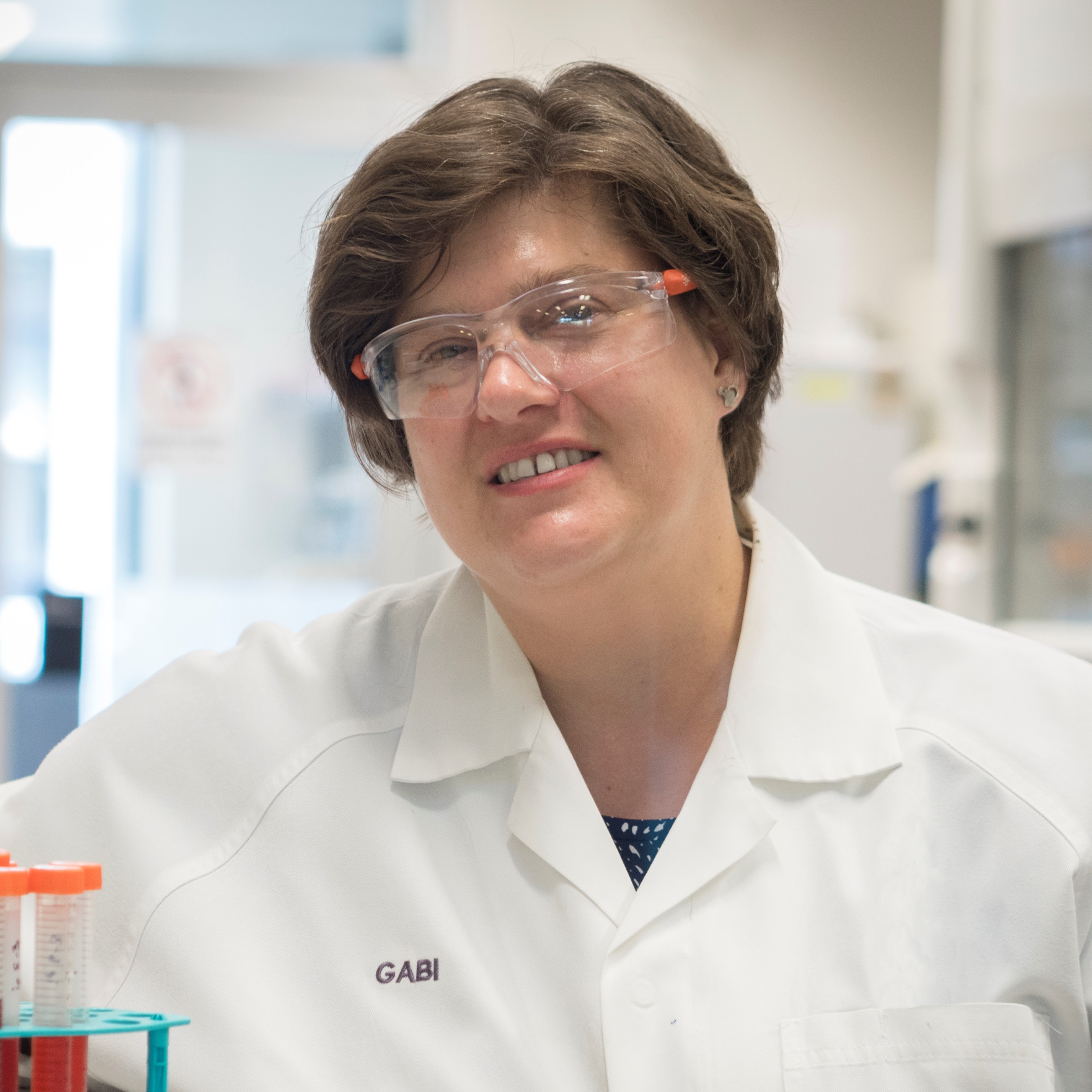 Dr Gabi Netzel
Gabi is currently working on a project investigating the degradation of indospicine (a natural plant toxin) through rumen microbiota in cattle. Her research interest is not restricted to the metabolisation of plant toxins. She is also interested in phytonutrients from plants/plant food and their bioavailability and metabolic fate during digestion using in vitro and in vivo strategies.
---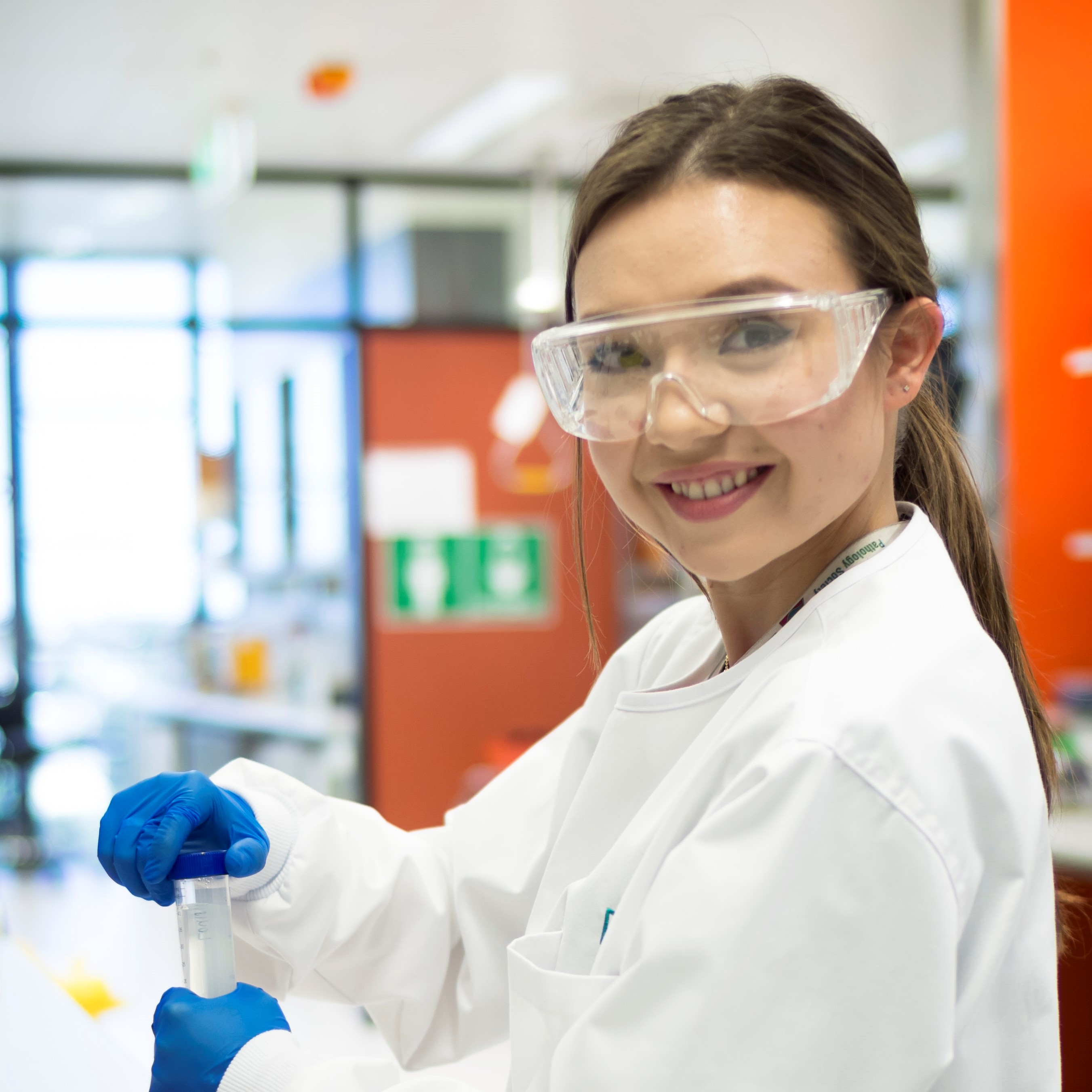 Dr Louisa Parkinson
Louisa is a post-doctoral research officer who develops molecular diagnostic tests to quickly and accurately detect plant pathogens in plant tissue, to help protect Australia's avocado industry from biosecurity pest & disease threats. She works with growers across Queensland to investigate branch dieback caused by fungal pathogens carried by tree-boring beetles in avocado trees, and other tree crops, to identify threats to the avocado industry. Her research has led to the discovery of three new species of fungi and fungal pathogens that cause disease in avocados.
---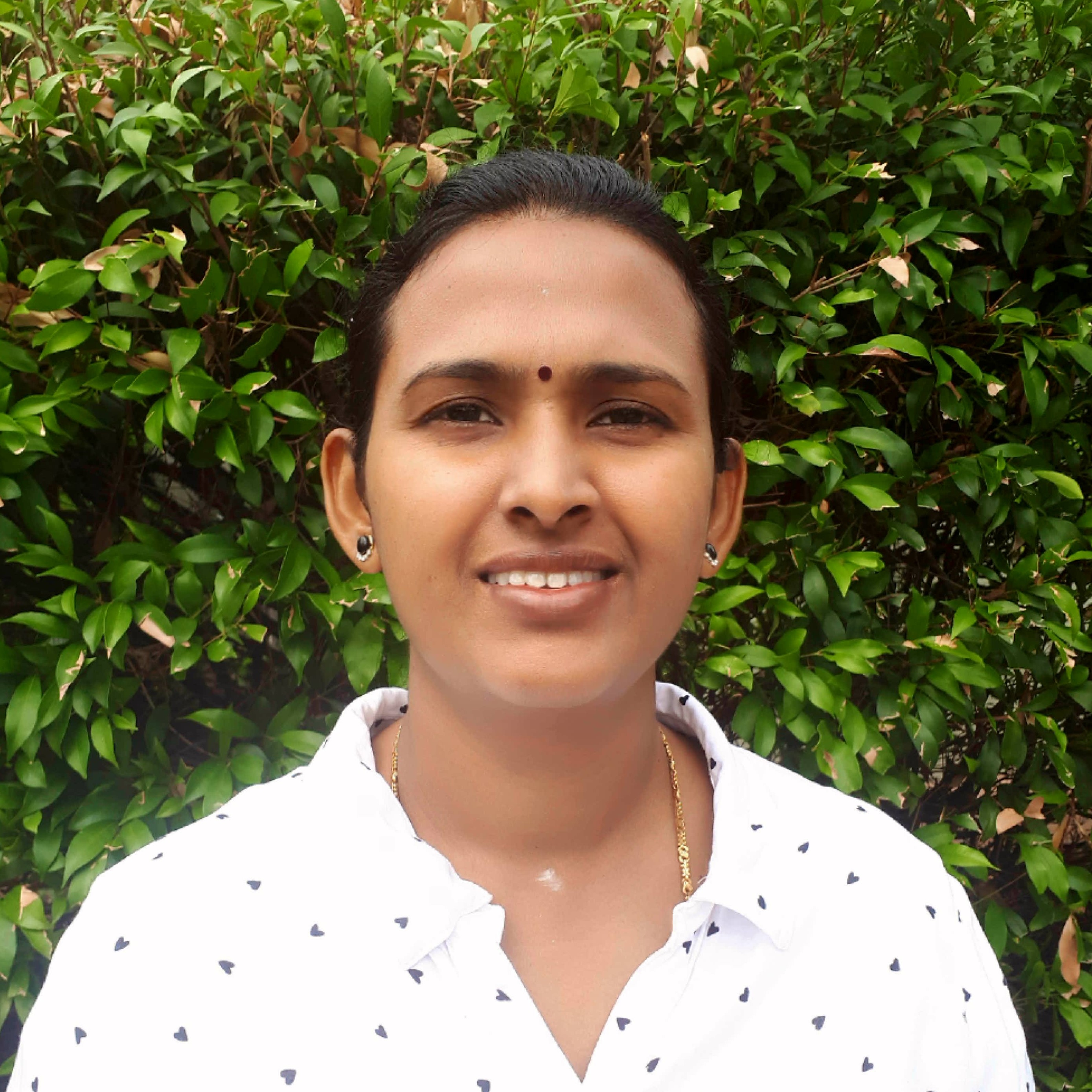 Dr Akila Prabhakaran 
Akila's main research interest includes induced resistance in plants, sustainable disease management in horticultural crops. She is currently working with Avocado pathology Team, QAAFI, mainly on providing diagnostic services for the Australian avocado industry. She is also undertaking activities on industry and consulting research projects to improve avocado and other horticultural crop productivity through sustainable disease management.
---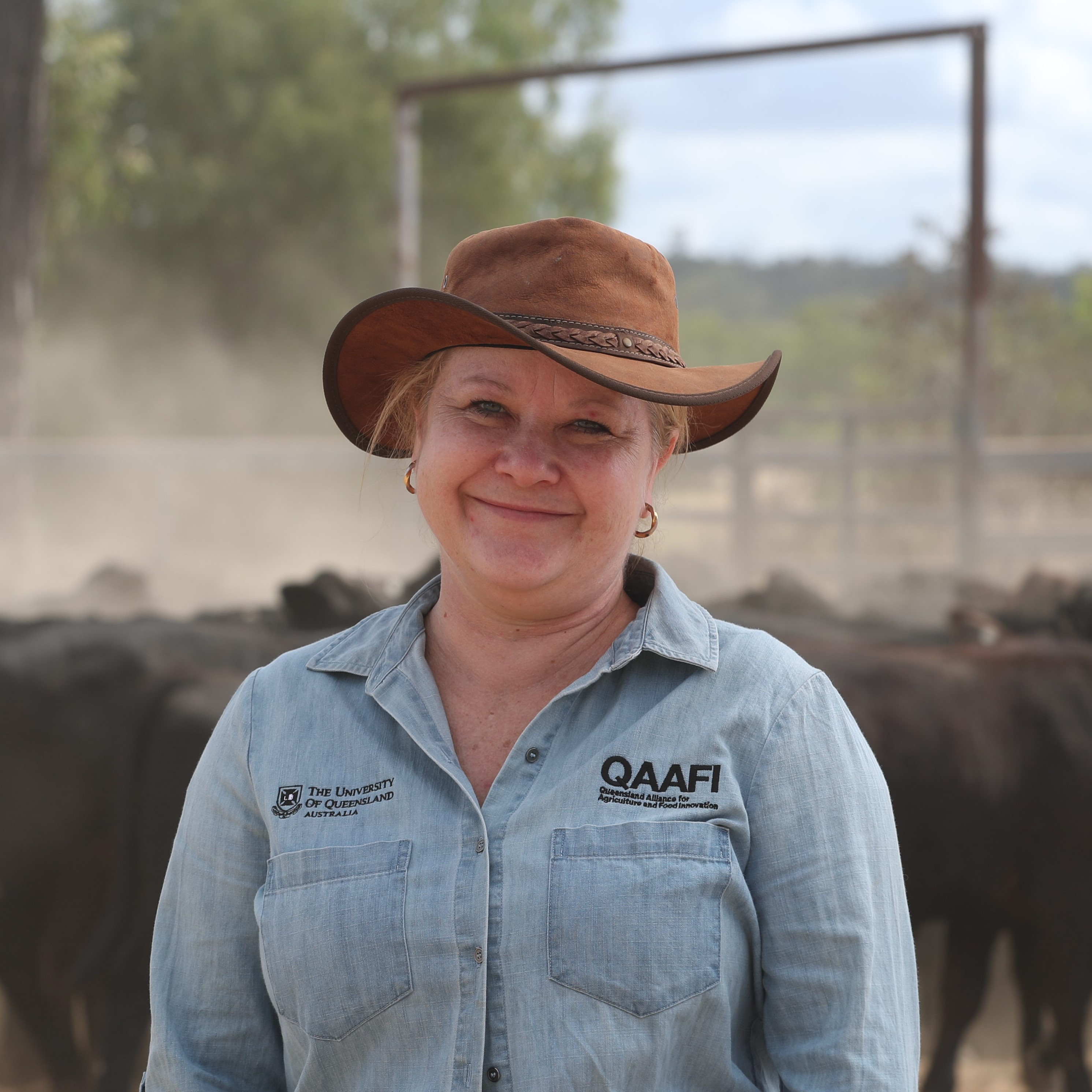 Professor Ala Tabor
Ala's passion is to use genomics and molecular tools to develop translational solutions for animal health. She has led research to develop patented vaccines (cattle tick and paralysis tick) and has a strong research portfolio associated with northern Australian bovine health including health biomarkers and pathogenic diseases. She is funded by industry including commercial companies and Meat & Livestock Australia and is passionate about diversity and inclusion in the workplace. View Ala's research profile here.
---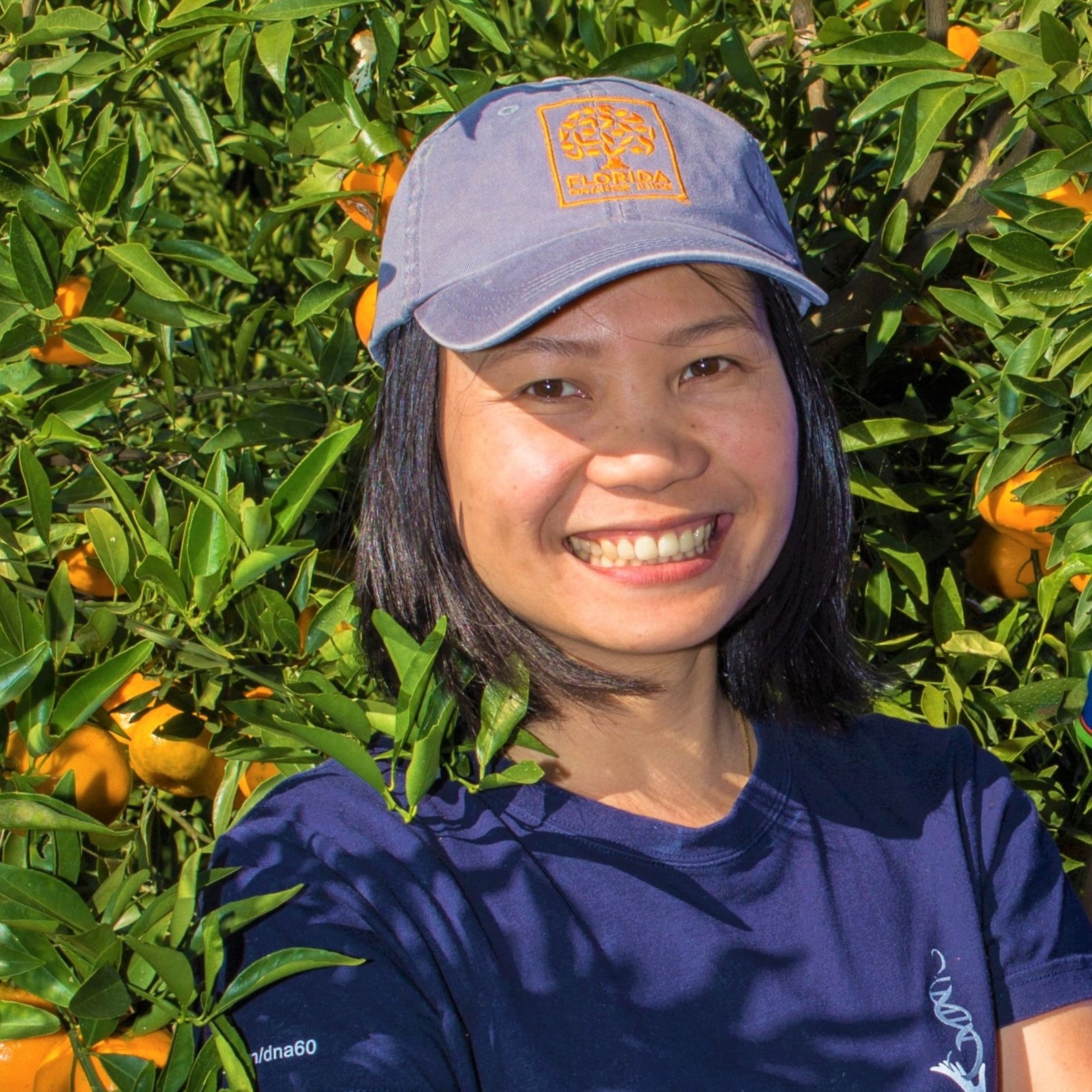 Dr Nga Tran
Nga is passionate about plant pathology and wanted to help farmers fighting plant diseases. Her research focuses on improving our understanding of the pathogen biology and disease epidemiology. Research topics include disease diagnostics; disease cycles in particular reproduction of the pathogens, infection and disease expression; effects of the pathogens, hosts, and environmental factors on disease epidemics. Knowledge gained from Nga's research, for example solving the long-standing mystery of sexual reproduction of the ascomycete Phyllosticta citricarpa – the cause of citrus black spot, aids in development of disease management approaches to reduce impacts of plant diseases.
---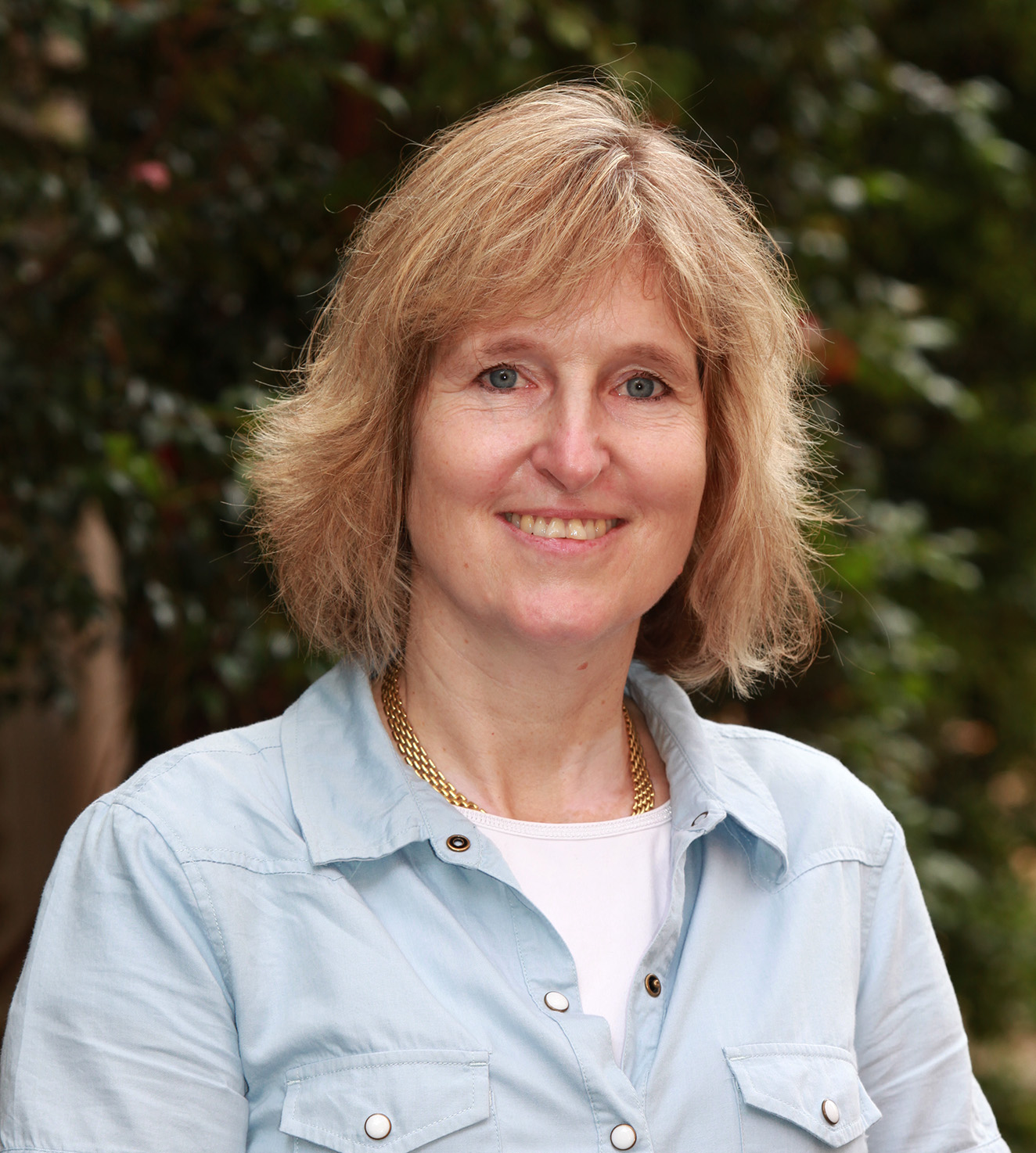 Dr Conny Turni
Conny's research is largely concentrated on bacterial respiratory diseases in livestock, especially Glässer's disease due to Glaesserella parasuis. Her major advances include development of a suite of diagnostic and support tools for the pig, poultry and cattle industries. Dr Turni is leading a national and international reference laboratory for respiratory bacterial pathogens where identification, serotyping, genotyping, sequencing and antimicrobial sensitivity testing is performed.Turni is currently working on the development of bead based assays to diagnose respiratory disease of cattle and antibiotic sensitivity. Her latest project is the development of a novel test to identify the new bacterial species. View Conny's research profile here.
---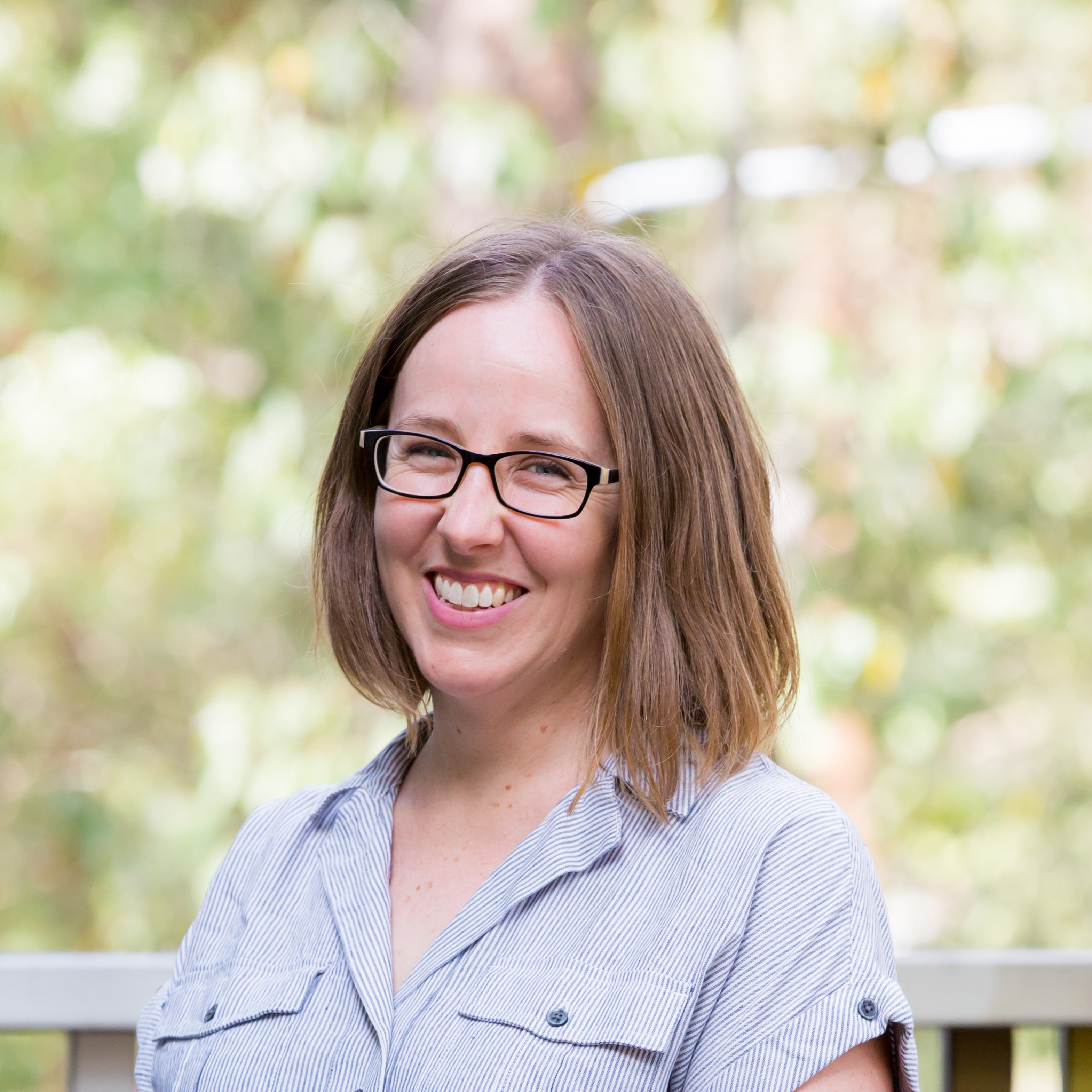 Dr Heather Smyth
Heather's research interests are in wine flavour chemistry, her expertise is in understanding consumer enjoyment of foods and beverages in terms of both sensory properties and composition. She has a special interest in describing and articulating food quality, understanding regional flavours of locally grown produce, native plant foods and modelling food flavour and textural properties using instrumental measurements. She specialises in researching how human physiology, such as saliva and chewing behaviour, can impact sensory perception and therefore food choice. She enjoys training industry and researchers in the application of flavour chemistry, sensory and consumer evaluation methods. View Heather's research profile here.
---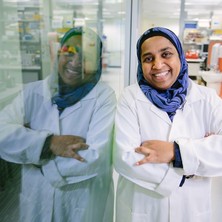 Associate Professor Yasmina Sultanbawa
Yasmina's research interests are in food and nutrition security, in particular micronutrient deficiency (hidden hunger), lack of diet diversity and nutritional losses in the food supply chain, which are addressed by her work with Australian native plant species. She is the Director of an ARC Industrial Transformation Training Centre on Uniquely Australian Foods which will enable her to continue working with Indigenous communities and enterprises where creation of employment, economic and social benefits to these remote communities is an anticipated outcome. View Yasmina's research profile here.
---


Dr Megan Vance
Megan currently works on a project that aims to reduce the spread of Banana bunchy top virus in West Africa. BBTV is a plant virus that causes devastating losses in banana production areas in many parts of the world. Megan is working to develop diagnostic reagents to detect BBTV. This includes generation and characterisation of antibodies for serological tests and development of nucleic acid-based assays. It is hoped that these diagnostic tests will be useful for rapid and cost-effective detection of BBTV around the world.


 
---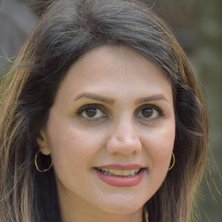 Dr Mona Moradi Vajargah
Mona's research aims to design and test unique silica nanocapsule formulations and purpose-designed release characteristics to give prolonged periods of protection against flystrike and lice. Control of sheep lice has suffered similar resistance problems and remains an issue in the sheep industries. Nanotechnology offers a means of providing extended and 'softer' protection of sheep against flystrike and lice, key wool producer considerations in any ectoparasite control program. This project will provide new, labour efficient, options for managing flystrike in unmulesed sheep and countering resistance in sheep blowflies and lice. View Mona's research profile here.
---
Emma Mace discusses creating careers in agriculture
QAAFI's Dr Emma Mace discusses the exciting STEM careers available in agriculture, and the challenge of attracting a diverse range of students from different science disciplines to meet the challenge of producing more food from less resources to feed and nourish the world. Dr Mace's work at the Hermitage Research Centre at Warwick is being underwritten by the Bill and Melinda Gates Foundation, which also has a very clear focus on the role of women in agriculture – having recently described poverty and access to food as issues that disproportionately hit women hardest.
View QAAFI Diversity and Inclusion news
Congratulations to Cécile Godde for receiving The University of Queensland's Postgraduate research student of the year award.

Minister for Environment and Science Leeanne Enoch today announced Ms Cécile Godde had been awarded the 2018 Queensland Women in STEM Prize - Judge's Choice Award, and Ms Amy Chan had been awarded the People's Choice Award.

She was the face of The University of Queensland's 2015 Create Change advertising campaign – but now QAAFI avocado researcher Louisa Parkinson has proven her scientific mettle.

Associate Professor Yasmina Sultanbawa from UQ's Queensland Alliance for Agriculture and Food Innovation was recognised for her work with Aboriginal communities and industry in northern Australia to develop the powder.

Congratulations to Professor Neena Mitter, who has been appointed as a Deputy Council Member of the Cultural Diversity and Innovation Forum by UQ's VC Peter Hoj, who is a council member of the forum.

The unique challenges of the Australia beef industry and world-leading beef research capabilities led Texan PhD student Bailey Engle to QAAFI and Brisbane.

Congratulations to Anahita Mizani, from QAAFI's Centre for Plant Science, for her compelling presentation at the Three Minute Thesis competition (3MT) UQ Final on Wednesday 13 September at Customs House.

Queensland's talented tech women and successful science professionals joined 385 friends, family and VIPs to celebrate the 2017 WiT Award finalists and winners at the gala awards dinner on Friday 1 September at the Royal International Convention Centre in Brisbane.

Cécile is studying sustainable grazing system intensification and is passionate about creating a healthier planet, but realises gender bias is still an obstacle for women in science. This passion has led Cécile to take part in a once-in-a-life-time experience, the Homeward Bound initiative, which involves an expedition to Antarctica.
Pages
Connect with us
--- Subscribe to e-newsletter
Subscribe to QAAFI Science Seminars